End of Lease Cleaning Melbourne – 100% Bond Back


Call Now to discuss your query and make booking:
1300 ZeroSpot or 0406 960 436
Zero Spot Cleaners specialise in providing End of Lease Cleaning Melbourne. With long industry experience and well trained teams of cleaners we ensure 100% Bond Back Refund for all our clients from all jobs. Our cleaners will remove stress from your moving by taking over the vacate cleaning tasks for a complete satisfaction of your estate agent.
We understand that our clients are going through enough stress already with moving between houses. Our End of Lease Cleaning Melbourne Checklist therefore covers all areas of your house that your estate agent requires to be well cleaned for a 100% Bond Refund.
Our cleaning packages are carefully priced to not to be harsh on your pockets. You can entrust the your End of Lease Cleaning in Melbourne to Zero Spot Cleaners with complete peace of mind.
For added convenience, we will fix any cleaning shortfalls reported within 14 days, free of charge.
End of Lease Cleaning Checklist
Our Checklist for End of Lease Cleaning in Melbourne covers most real estate agents' cleaning requirements when our clients are vacating their rented premises to issue a 100% Bond Back.
Talk to our staff for any additional extras that your estate agent may require as part of the end of lease cleaning. We will be glad to assist.
Click Here for a detailed End of Lease Cleaning Checklist or Download Free PDF

Cheap End of Lease Cleaning Melbourne
– 14 Day Peace of Mind Bond Guarantee

We perform all End of Lease Cleaning jobs around Melbourne in accordance with standard cleaning requirements by real estate agents. This is how we are able to ensure a 100% Bond Back from all jobs we do.
We also understand that everyone has a different eye to detail and there can be human errors on cleaners' part. Thus we come back to fix any shortfalls reported within 14 Days from the date of cleaning to satisfy your estate agent and get your 100% Bond Back.
At Zero Spot Services Group, we provide House Moving and Furniture Removals Service for range of our clients with 2 Tonne Van for small moves up to 10 Tonne Trucks for big house Moving.
Talk to us for a discounted package for your House Moving and End of Lease Cleaning when booking together.
Read More
Call 0430 190 661 to Discuss & Book
Considering Cleaning Yourself?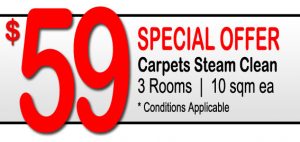 Contact us to book for professional Carpets Steam cleaning after you complete the cleaning yourself using our extensive checklist provided above. Carpets Steam cleaning is charged from $59 for up to 30 square meters in all Melbourne Suburbs.