Cheap End of Lease Cleaning Melbourne

C
leaning a house that you have just moved out from to your real estate agent's satisfaction can be tedious to fit in while you are settling in to your new place. Our experienced End of Lease Cleaners can take this burden off for you at reasonably priced Cleaning packages. Our cleaners have worked at variety of sizes and conditions. It has enabled them to deal with different areas of a house with ease.
You can entrust the your End of Lease Vacate Cleaning services to Zero Spot Cleaners with complete peace of mind. We will fix any cleaning shortfalls reported within 14 days, free of charge.

End of Lease Cleaning Checklist
Our End of Lease Cleaning Checklist complies with most real estate agents requirements when vacating a house. Please refer to the below list for all inclusions in out cleaning and call us if you have any specific query.
Click Here to view a more detailed version of this End of Lease Cleaning Checklist.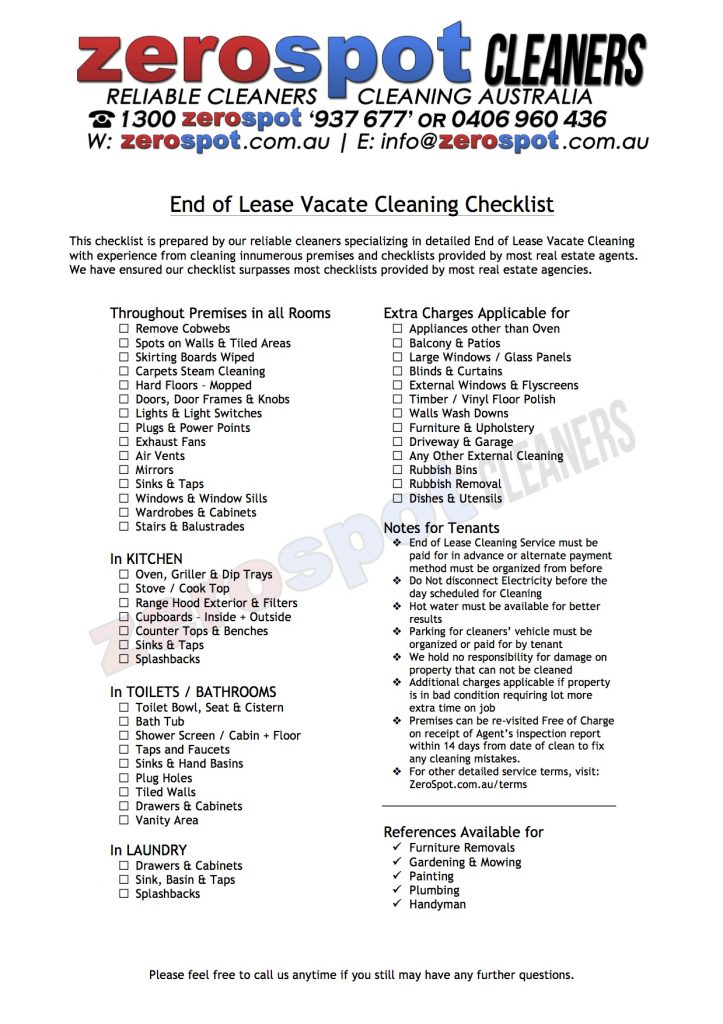 100% Bond Back Cleaning
All End of Lease Cleaning jobs are rendered with complete care. Cleaning shortfalls reported within 14 Days from the date of cleaning will be attended to at no additional charge at the next earliest available time slot.