Furniture Removals, House Moving Melbourne
Cheap House Moving and Furniture Removals – all Melbourne Suburbs 7 Days a Week
Call to discuss your moving requirements and make a booking:
1300 937 677 or 0430 190 661
4 Tone Truck – $99 /hr
* Ideal for moving 1 to 2 bedroom house
6 Tone Truck – $110 /hr
* Ideal for moving 2 to 3 bedroom house
10 Tone Truck – $129 /hr
* Ideal for moving 4 to 5 bedroom house
Key benefits of hiring Zero Spot Removals:
# Min. 2 Movers on all Jobs
# Experienced Movers
# Trucks with all Moving Gear
# Available 7 Days /week
# All Inclusive Prices
# NO Call Out Charge
# NO Hidden Costs
# 100% Satisfaction

Zero Spot Cleaners now offers Cheap House Moving and Furniture Removalists Services with its team of reliable and experienced Movers and a fleet of various sized Trucks, branded as Zero Spot Removals. Our removalists have long industry experience and come equipped with all necessary gear to make your house moving a smooth experience. We are servicing all Melbourne Suburbs on all weekdays, weekends and public holidays.
All our Furniture Removals, House Moving and Delivery Service jobs are performed with 100% Customer Satisfaction kept as a target for all service bookings we receive from you.
With reliable Furniture Removals and House Moving services, Zero Spot Cleaners and Removals is your one stop service men when you are relocating to a new house at the end of your lease next. Our Quick and Cheap Removalists and Strong Movers will help with the complete convenient Moving experience. Once your old place is left empty, our professionally trained and well experienced team of Cleaners will come in with all the required chemicals and tools of the trade for the End of Lease Cleaning Service or the Professional Carpet Steam Cleaning Service to ensure the full refund of your Bond money from your Estate Agent.
Notes/Terms:
* Prices are inclusive of taxes & fuel levy
* Minimum charges applicable: 2 hours on the job, and half hr back to base upon completion
* Additional time charged on half hourly increments
* Each Additional Movers / Removalists: $25 per person per hour

Call 1300 937 677
Online Booking Request
Submit your moving requirements and someone from our team will be in contact to confirm the availability and other relevant details.
Call 0430 190 661
*Ask for discounted package for your House Moving and End of Lease Cleaning when booking together.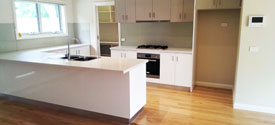 Are You Moving?
We also specialise in End of Lease Cleaning Service with 100% Bond Back Guaranteed starting from just $179. Any issues reported within 14 Days from date of Cleaning are attended to at no additional charges.
If you are looking for a one stop solution for your complete House Moving and End of Lease Cleaning in Melbourne, we can do a combined booking and discount them both. Call at the number below to further discuss and we will be happy to assist.
Read More on Cleaning
Call 0430 190 661